If we are completely honest, solo sessions and toy-enhanced couple sessions have come to stay. Along with this new era came different expensive adult toys, and this led to the advent of DIY adult toys. So, let's talk about DIY nipple suckers, the proper way to use these nipple suckers, safety precautions to follow while using these toys, and how to make them. Why? Because you have to admit, nipple suction plays a huge part in achieving female orgasms. If you're a beginner in nipple sucking, this School of Squirt's article is for you.
What Do Nipple Suckers Do?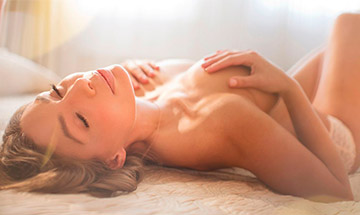 A study proved that genital orgasms can be caused by nipple stimulation, so using nipple suckers is a big deal. Nipple suckers also called nipple pumps mimic the regular suction of your partner's mouth. They draw blood to your nipples, making them perkier and stimulating them, this promotes sensitivity in the nipples and ultimately results in a pleasurable sensation.
The Right Way To Use Nipple Pumps
Homemade nipple suckers and regular nipple pumps have very similar and convenient modes of usage. All you have to do to get the desired pleasure from using a DIY nipple toy is; Firstly, apply pressure to the bulb, then fit your nipples carefully into the space provided, let the DIY nipple suction action begin! You can choose to take them off later to enable your partner to exploit the newfound sensitivity by licking, teasing, or generally caressing the nipples. You can do that yourself while doing other fun stuff.
How To Make DIY Nipple Suckers?

If you are not a fan of DIY creations, then DIY nipple pumps are not for you either. However, if you are interested in DIY, you're in the right address. Here is a guide on how to make nipple suckers.
All you need is a towel or cloth and a glass bottle. This homemade nipple suction technique operates by using temperature changes to pull the nipples in and then create the sensation.
You get the towel or cloth to be really cold, probably by refrigeration. Then, you simultaneously heat the bottle by immersing it in a bowl of hot water for a minimum of 5 minutes. After this, your homemade nipple sucker is ready for use. The use of lube is optional but highly recommended. To use this DIY nipple sucker, all you have to do is put your nipple in the bottle opening and watch the homemade nipple suction magic happen.
Homemade Nipple Suction: Safety Tips
Homemade nipple suction, like all other sexual activities that involve the use of adult toys, has its advantages, but if misused, it may lead to you or your partner getting hurt. Here are some tips to prevent that from happening.
First of all, always remember that the nipple is sensitive, so usage duration should be regulated because prolonged usage may defeat the purpose and, instead, cause nipple soreness. It is crucial, especially with DIY nipple pumps that you position the nipple pump carefully and handle it with care, remember the bottle is hot! Also, the importance of good hygiene cannot be overemphasized; Always keep all nipple suckers clean, the cleaner the DIY nipple toys you use, the more effectivity increases. Purchase quality products to avoid the hitches that come with low-quality products.
#ToyLife All Purpose Misting Toy Cleaner
IntiMD Multi-Purpose Hygienic Cleaner



#ToyLife All Purpose Misting Toy Cleaner

IntiMD Multi-Purpose Hygienic Cleaner



Contrary to popular opinion, nipplegasms are achievable. Well, theoretically, for both men and women. However, we are aware that not everyone is a nipple enthusiast. The fact still remains that you will never know until you give it a try, so why not give homemade nipple suction a try today, or you can purchase a regular nipple sucker. For quality product suggestions and reviews as well as more information about how to navigate the chocolate sex lifestyle and the usage of the props involved, visit mytoyforjoy.com.
Have you tried out DIY nipple suction? Please share your experience and opinions with us in the comment section. If you have any new ideas on DIY nipple toys, we would love to hear about it!